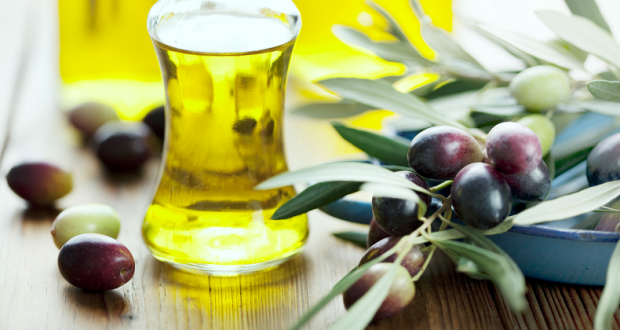 The must have of every oil treatment lover is jojoba oil, which its fame owes to valuable properties, pleasant formula and composition rich in many nourishing ingredients. Below, we present 10 ideas on how to use this marvellous conditioning oil!
Jojoba oil is extracted from Simmondsia chinensis seeds (so called jojoba), which grows in a South-West regions of United States and in the North Mexico. It has liquid consistency of golden wax, is scentless and fits in with skin. In jojoba composition we will find full set of vitamins and minerals necessary for skin and hair – vitamin E, B group vitamins, zinc, selenium, copper, iodine and chromium. Jojoba oil is gentle and safe.
(1) Moisture of face
Skin needs regular hydration, which can be ensured by jojoba oil. It is recommended to apply 4-6 drops of pure oil on face and leave it over night. Jojoba oil absorbs fast and possible residues can be wiped off right after use.
(2) Face cleanse
Jojoba oil will find use as a product for everyday skin cleanse. Few drops of oil applied on dry skin, and then rinsed with water is an oil cleanse, which will effectively remove any impurities of the face.
(3) Anti-acne properties
Jojoba seeds extract has anti-bacterial properties. Jojoba oil, thanks to iodine prevents bacteria development, which influence creation of blackheads and pimples. It is one of few natural oils, which do not clog pores.
(4) Hair conditioning
Jojoba has great properties for hair – moisturises, improves their condition, provides smoother and eliminates frizzing. Jojoba oil can be used in a traditional oil treatment of hair with various methods.
(5) Reduces scars and stretch marks
Rich in youth vitamin (E) jojoba oil makes this oil accelerate healing of wounds, makes easier to reduce scabs and can noticeably reduce scars and stretch marks.
(6) Skin emollient
Jojoba oil is an effective moisturiser. Few drops of this oil spread in the finger nail area, on hands, feet or other dry parts of body will effectively soften, smoother and hydrate epidermis, and will prevent skin cracking.
(7) Elimination of wrinkles
Women value rejuvenating properties of jojoba oil, which effectively smoothers laughter lines, wrinkles, crow's feet and other signs of skin getting flabby because of passing time. It is all thanks to wealth of vitamins and antioxidants.
(8) Make-up removal
Natural jojoba oil is great as a conditioning cosmetic for make-up removal. It removes waterproof cosmetics, can be used in an eye area and perfectly cleanses skin of foundation, powder and other impurities.
(9) Soothes burns and irritations
Jojoba oil for ages was used as an after sun balm and for all kinds of skin irritations. Properties of jojoba oil allow calming irritations, reduces exfoliation of epidermis and effectively heals damaged skin.
(10) Hair growth stimulation
Jojoba oil is very often used in a hair care, but not only because of its nourishing properties. Regular use of jojoba oil cleanses follicles and stimulates bulbs, and that limits hair loss and brittleness of hair, which makes hair start to grow faster.